TOURIST AND CULTURAL ACTIVITIES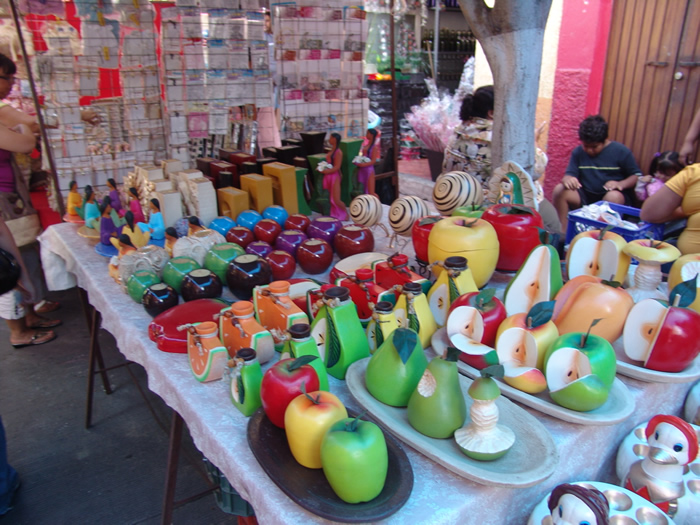 Handcraft street market
It is famous for the great variety, beauty and very attractive price of its crafts
You can visit the Tianguis de Tonala every Thursday and Sunday of the year from 8 in the morning to 4 in the afternoon
In special seasons such as Easter and Christmas, it is possible to visit the Tianguis every day of the week.
These are the main streets where the Tianguis de Tonalá is installed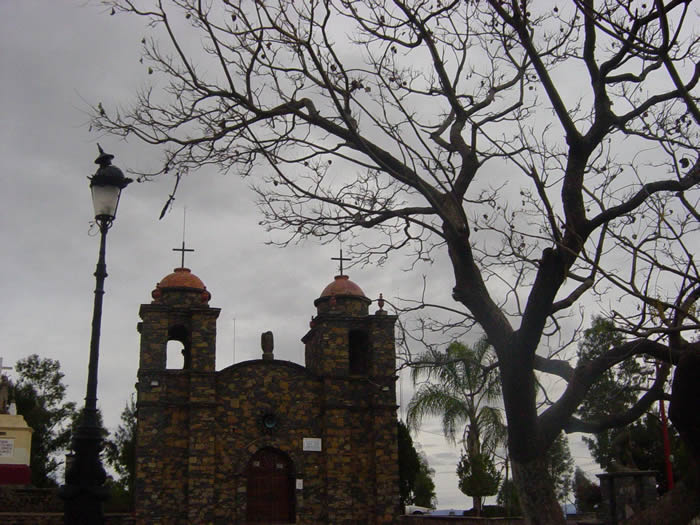 Hill of the queen
When coming to this Villa Alfarera, it is inescapable to visit the Cerro de la Reina, a place of traditions, legends and history, ideal for meditation and observation, since it is considered a natural observatory from which a beautiful panorama of the four cardinal points. Its top is adorned with eight statues of indigenous warriors guarding the monument to Queen Cihualpilli built in 1887 and made by Don Remigio the great, a chapel built with castile stone dedicated to the Virgin of Guadalupe in 1970 and completed in 1974 in its entirety and a square in honor of the National Flag, where we will find a flag of up to 42 meters high and a flag diameter of 20 meters wide by 11.55 long, inaugurated on February 18, 1999 by the then president. of the Republic Ernesto Cedillo Ponce de León and the then president of Tonalá, Lic. Jorge Arana Arana.
Cihualpilli S/N, Pachaguillo, 45400 Tonalá, Jal.
Church phone: (33) 3683 1192 
Museo nacional de la ceramica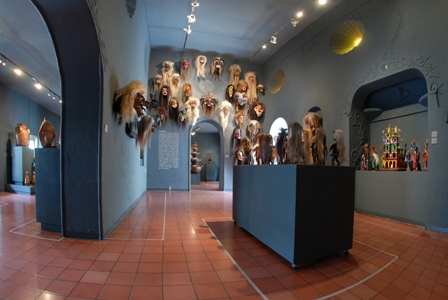 NATIONAL MUSEUM OF CERAMICS
The Jorge Wilmot National Ceramic Museum seeks to rescue the beauty of ceramics and the work of its master creators in Mexico, with an emphasis on the West of the country. He aspires to rescue his techniques in danger of extinction, to promote knowledge of their materials, processes and traditions and to reflect on the importance of ceramics in the history and in the national identity. The National Museum of Ceramics builds a history of its raw material: ceramics, the life of Tonalá. The National Museum was built between 1959 and 1960 on a site that two great avant-garde ceramics, Jorge Wilmot (+) and Ken Edwards, acquired to install the first kiln for high-temperature ceramics in Tonalá.
Museo Nacional de la Cerámica Jorge Wilmot
Ayuntamiento de Tonalá
Constitución 104
Centro
CP 45400
Tonalá, Tonalá, Jalisco
Tels.: (33) 3683 2519 ext. 1194, 3283 4765, 3586 5000 ext. 1520
Open to the public from Tuesday to Sunday from 10 a.m. to 6 p.m.
Free admission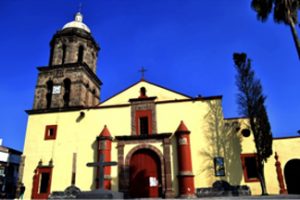 CERRO DE LA REINA
PARROQUIA DE SANTIAGO APÓSTOL
EXCONVENTO DE LOS AGUSTINOS
SANTUARIO DEL SAGRADO CORAZÓN
PALACIO MUNICIPAL
CAPILLA DE LA CRUZ BLANCA
PLAZA CIHUALPILLI
PUENTE GRANDE
DELEGACIÓN DE TOLOLOTLÁN
DELEGACIÓN DEL ROSARIO
DELEGACIÓN DE SANTA CRUZ DE LAS HUERTAS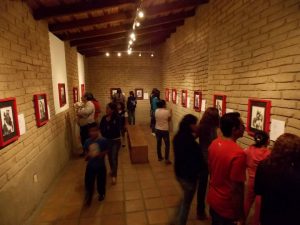 Galería Candelario Medrano
Museo Nacional de la Cerámica
Museo Regional Tonallan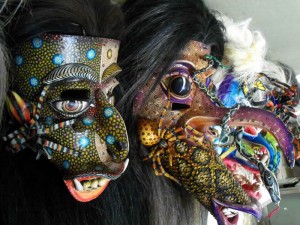 Fiesta de la Santa Cruz
Fiestas en honor al Santo Santiago
Fiestas Patrias
Festejo a la Virgen de Guadalupe
Cuaresma
Día de Muertos
Danza de los Tastoanes
Máscara de Tastoan
Día del Mestizaje
Leyendas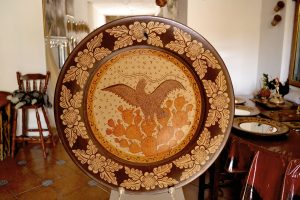 BARRO BRUÑIDO
BARRO CANELO O LOZA DE OLOR
BARRO BANDERA
BARRO BETUS
BARRO PETATILLO
TALLERES ARTESANALES